URGENT
Silvie Bells has coordinated a mission to send Pulse-Oxygen Baby Monitors (Owlets) to Ukrainian babies.
As maternity wards, neonatal intensive care units (NICU) are bombed, babies are being transported to makeshift NICUs in homes, hotels and bomb shelters without any way to track baby's vitals -oxygen and heart rate. Owlet baby monitors are portable and can track babies' vitals directly to a phone.
Silvie Bells has partnered with Global Empowerment Mission (GEM) who has volunteers on the ground in Poland who are working directly with hospitals in Ukraine.
From our contact at GEM; "We have directly been contacted from hospitals in Ukraine looking for this exact item so this is really amazing that you have written! These hospitals have absolutely nothing. We have coordinated efforts to get medical supplies, but nothing like this, so we are really grateful."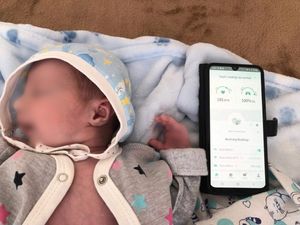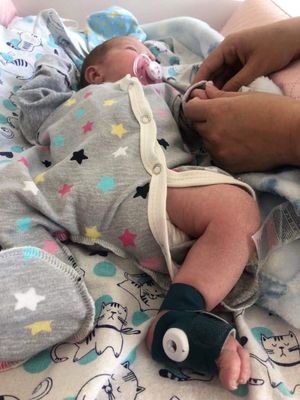 A NICU baby in Ukraine wearing an Owlet SmartSock Pulse-Ox monitor donated from Silvie Bells.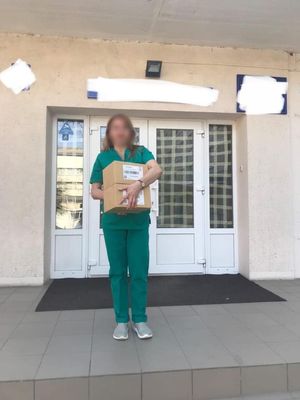 A medical worker in Ukraine holding boxes of
Owlet SmartSock Pulse-Ox baby monitors from Silvie Bells.
Thank you to the Global Empowerment Mission
or your help with transporting these life saving monitors.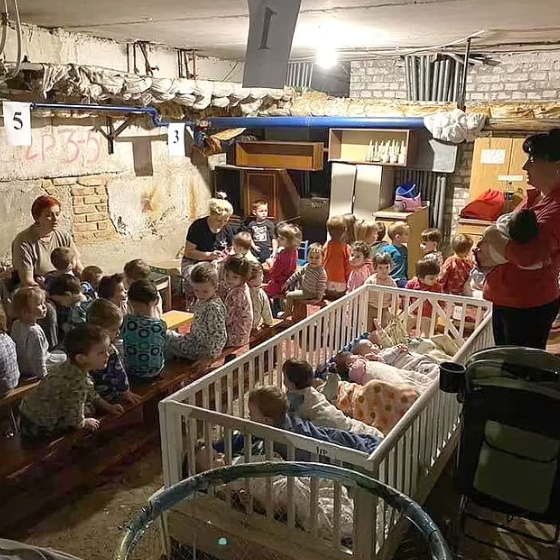 "The National Guard of Ukraine stated: 'This is a shelter in a specialized orphanage in the city of Kropyvnytskyi in Ukraine. All the children there are orphans. Many are sick...." - DailyMail.co.uk
Silvie Bells A NICU Nonprofit, Built By A NICU Family.