Silvie Bells' mission is to give NICU families support during the most difficult time of their lives. 
NICU babies are three times more likely to die from SIDS/SUIDS than other babies. 
It is with that knowledge that we have added Owlet Baby Monitor donations to our foundation's mission. 
We provide Owlet's to underprivileged families who can not afford them. 
Please fill out the form below to apply for an Owlet.

*At this time we can only ship to addresses in the United States.  We've had to shut down our international shipping, as the current overseas shipping rates and customs fees now exceed the cost of an Owlet, we are so sorry*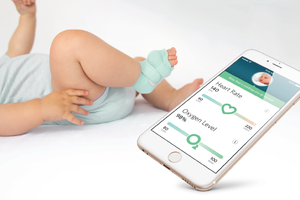 Track Baby's Oxygen and Heart Rate in real time.
Measure sleep trends.
16 hour battery life and quick charge.
Fits babies 0 to 18 months.
Wireless charging.
https://owletcare.com/products/owlet-smart-sock
THE OWLET SMART SOCK IS NOT A MEDICAL DEVICE AND IT MUST BE USED IN ADDITION TO SAFE SLEEP PRACTICES.
THE OWLET IS NOT A REPLACEMENT FOR SAFE SLEEP.
THE OWLET IS NOT A REPLACEMENT FOR A HOSPITAL MONITOR.