This is my son Lincoln 
On September 6,2018 my water broke at home at 10:45am in my home town of Chatham I was only 25 weeks I had contractions really and called 911 went to the hospital and at 11:35 I had Lincoln wow that was scary I just had my little 1lb 13 oz baby and didn't know what was going to happen my midwife explained that they had to intubate him and that a team from London was going to come get him and he was very stable I got to see him before he left for about 2 hours and was told that I had to stay in Chatham hospital the night, so London came and packed him up and asked if I wanted to say bye or have good bye photos I said no crying because after that the wheeled my sweet baby away and I couldn't go. The next morning I was able to go up and see him he was doing so well. We found out he has two brain bleeds one on each side one was 1-2 and the other was a grade 4 I was really upset wasn't sure what was going to happen they kept an eye and nothing ever had to happen they resolved them selves yay, at about 28 weeks Lincoln had a big bleed he puked up 30 ml of blood at once his feeding tube was to deep and when they puked it he puked 20 more the cause was Ibuprofen that he was given to close his PDA and his stomach hall didn't like the feeding tube in there after that everything was up from there Lincoln self extubated him self twice then had nippv to cpap to high flow to low flow to breathing on his own we got sent back to Chatham to at 38+6 and the next day we went home a total of 98 days in the nicu he is now 9lb 8oz..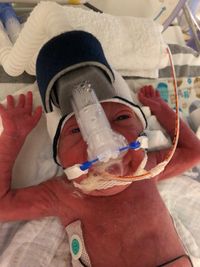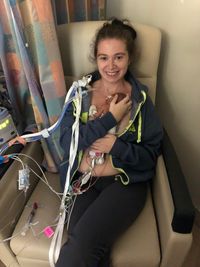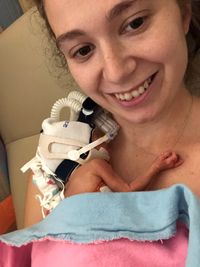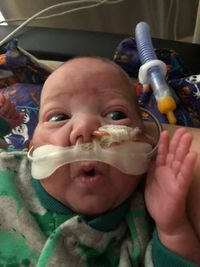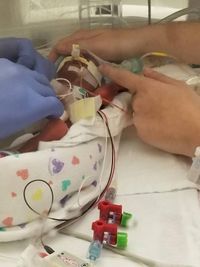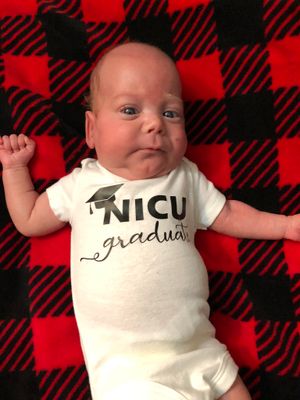 Written By:  Karlee Tye
NICU Parent and Silvie Bells Blog Contributor
Lincoln was born at 25 weeks due to my cervix giving out I had really bad morning sickness.