With the chaos of the nicu behind me, I began to live my life as a normal mom. I left my abusive marriage,  and took my babies back to my home state. They were only about 6  and 14 months old, but I needed to raise them and give them the best life possible. Unfortunately, staying in my marriage would not accomplish that... We made it home, and within some months I began seeing my first love, my high school sweet heart. We created our own family, and he became the daddy that they did not have. Life was an adventure, and while we had our bumps in the road, we were making it. We suffered miscarriages, a life threatening ectopic pregnancy, and a late term loss before we were blessed with Maximus Dean. 
His name meant Greatest Life.

My pregnancy was taken a lot more serious with him, and life was filled with a flurry of high risk specialists, hospital scares, more shots, and plenty of stress. His due date was December 27th, 2017.   After a month of some sickness, tough life stressors, and other things, Maximus Dean Leger came into this world 10 weeks early on October 8th, 2017. He weighed 3.9. I had little control over my labor and delivery process. I labored with him for 72 hours un-medicated before he made his grand appearance. I was proud of that; I felt everything. Including the feeling of failure my body gave him. They gave us steroid shots to help his lungs. He was quiet and purple. I didn't realize the gravity of the situation because the nurses wouldn't let me look at first. My partner was just as scared, and had never gone through something like this. Max was his first born son after a string of losses, and he just wanted him to be okay. I'll never forget the first sound I heard him make, he sounded like a little squeeze toy that squeaked. Surprisingly, he was really healthy, and didn't have too many issues. He was my healthiest preemie, and was what they called a grower and feeder. He only needed to get bigger, and learn how to breath and eat at the same time. This time I had the support of Robert's family, and plenty of friends to help us through that time. He spent Halloween in the nicu, and wore a baby shark costume that the amazing nurses made him. I pumped around the clock, worked full time (did not take maternity leave as finances wouldn't permit), and did the 30 min trip almost every day I could for 32 days before he was finally discharged. When that day came, we were in heaven. 
Unfortunately, heaven was only a 7 day trip for us, and Maximus Dean passed away in his sleep exactly one week after her was discharged from the hospital. I was so angry for so long. Angry that he was so healthy, and that the nurses and doctors got more time with him than I did. Angry that God would allow this to happen after everything we had been through. The anger and depression stayed for a long time.... slowly we began a journey to a "new norm"... I knew that I wanted to make Maximus proud, and I wanted to help other parents from experiencing the pain and loss we had. In his name, we created a movement of education in our community. We spread awareness for SIDS and Prematurity. We help give out baby monitors to families who need them the most. Anything to keep him from being forgotten. 

Now, over a year since loosing him, we have discovered that we are being blessed with our rainbow baby boy due April/May 2019. 
We did not plan this, but I have a feeling Maximus had a hand in it. This time we are ready for any obstacles that are in our way. If we have a baby in the NICU again, so be it. I am "seasoned" in the ups and downs of the NICU journey now... It's not what we want, but if having 3 sick children has taught me anything... it's to celebrate the little victories... to cherish ALL of the moments, unwanted and wanted... and to let go of any expectations you have about labor and delivery. 

My advice to families: If you are facing a NICU stay or currently in one, be gentle to yourself. Reach out to others, make friends with your babies nurses, parents hold onto each other! Regardless of what happened, you still gave your child the gift of life! It may not be the perfect image you hoped for, but that is the part of life we must learn to accept. I have accepted that I many never be that "normal" mom who gets to be wheeled out of the hospital with their newborn, but I will be that mama who loves their child and themselves regardless. 
With much love; ️ Rea Rose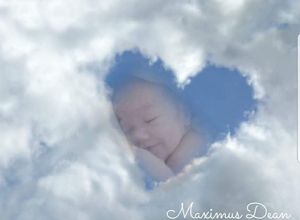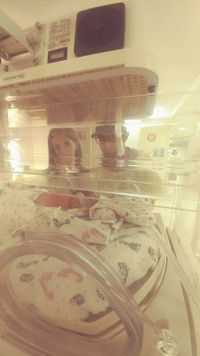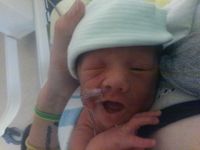 Written By:  Rea Strickland 
NICU Parent, The Mighty Max Movement Co-Founder and Silvie Bells Blog Contributor 
Mother to three NICU miracles, survivor of pregnancy/child loss, and above all, true believer of the power of hope and love!