Fast forward to the next year, we were surprised with a new pregnancy, a little boy. This time around the doctors put me on weekly progesterone shots. "Just to be safe", but told me that reoccurring premature birth was rare. Especially with a healthy mother and baby. I was sicker this pregnancy, I pushed my body and it didn't have much time to recover from the birth of Lillian.   On 11-18-14 Axton Jacob came into the world at 32 weeks gestation. He weighed 4.13, but dropped down considerably due to his issues. He was sicker than any of my babies. I felt like my body betrayed me. Seeing him struggle with premature lung disease, Intestinal issues, apnea episodes, and many others... knowing I couldn't fix anything simply made me feel powerless. I couldn't understand why my body wouldn't fully do its job. I nearly bled to death with his delivery, and I couldn't even walk to his bed side. Again the doctors had no answers as to why my waters broke besides mentioning stress, (I was stuck in a very rough marriage) and I was left to watch my baby boy struggle in his incubator. I struggled mentally this time, I was the definition of exhaustion in human form. I had a 10 month old at home, no outside support, a failing marriage, and had to rely on people to bring me to see my son. The day came when he finally got discharged, and it was like the sun finally came out. Life slowed down for a little while. He suffered oxygen deprivation at birth, and now has some sensory issues, but other than that he's a healthy (BIG) boy!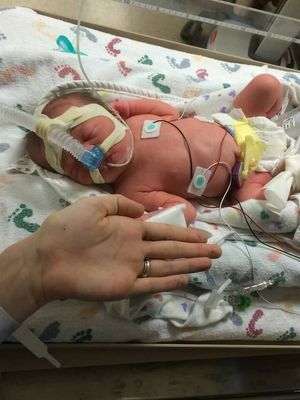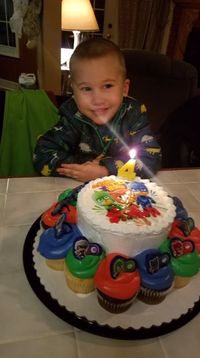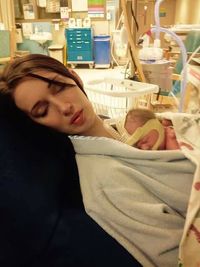 Written By:  Rea Strickland 
NICU Parent, The Mighty Max Movement Co-Founder and Silvie Bells Blog Contributor 
Mother to three NICU miracles, survivor of pregnancy/child loss, and above all, true believer of the power of hope and love!