My journey started off with our daughter Lillian Violet. She was born on 12/12/13 at 34 weeks gestation, and remarkably 5.13 oz. The electric went out during the snow storm we had right as she came out! It was a crazy moment. I was confused when they took her away right as she came. It was hours before I got to visit her. The doctors gave me no explanation as to why my water broke early, but the questions about myself fell away and it was all about Lillian. I was a first time mom, and so scared.

I remember when I got to hold her, she was hooked up to all the monitors and meds and it was terrifying. She had issues maintaining her temperature, blood sugar and oxygen levels. She only stayed for 12 days and those days were the most agonizing.  I watched tiny little babies in units around us and had so much gratitude that it "wasn't us" who had such a sick baby.  

We finally came home and I was relieved it was over. I never thought I would have to go through something like this again and I was thankful my sweet little girl got to come with me without any major lasting issues besides being petite and developmentally delayed.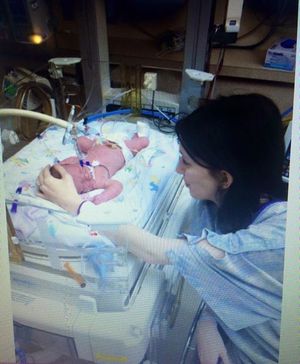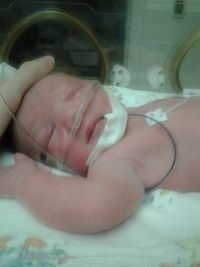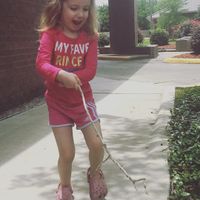 Written By:  Rea Strickland
NICU Parent, The Mighty Max Movement Co-Founder and Silvie Bells Blog Contributor 
Mother to three NICU miracles, survivor of pregnancy/child loss, and above all, true believer of the power of hope and love!