Dear Silvana, 
It was 3 years ago today that the universe chose to grace me with your presence in a most ungraceful way. The hard truth is, a child should not start their little life suffering the way you did. 
One day I'll explain to you what your "accessories" are in all those baby photos. For now, I'll keep telling you that you were playing dress up at the hospital, that those cords and tubes are fancy necklaces. 
One day I'll be able to tell you that your difficult journey was a gift, a gift that I wouldn't wish on anyone, but a gift none the less, for the way it's changing other baby's lives today. 
One day I'll tell you the story of you pulling out your life support tube when you were just 8 hours old; and while it was scary as hell, I thought to myself "You are fierce, I don't know what Persistent Pulmonary Hypertension is, but whatever it is, you're going to kick it's ass." and you did. 
You've taught me so much in your 3 brief years. 
You've taught me to love in the moment, because there may not be another. I remember each night I had to leave you in your isolate, I'd hug and kiss you as if it was the last time, because there was a 90% chance it was....Love in the moment as hard as you can. 
You've taught me to let the trivial stuff disappear. I remember making the hour drive to the hospital and getting cut off in traffic on i-95, having my parking space stolen and then I'd arrive and see you smiling through your breathing tubes….. Let the minutia vanish. 
You've taught me to celebrate the tiniest victory. I remember being over joyed the day you drank 5ml from a bottle, about a quarter of an ounce! It was so tiny and such a huge milestone. Now I relish the days I wash my hair or get every food group on our dinner plates…..Celebrate the littlest wins. 
You've taught me to be brave. I remember your courage as a newborn and just last week at the audiologist, with strange equipment, you didn't flinch; you sat bravely and let the doctors poke and prod without wincing, not a single tear…..Bravery isn't intrinsic, it's a skill. 
You've taught me to laugh. I remember singing "Close your eyes and thinking of something happy" the other day as I dreadfully used the Nose-Frida on you; you looked me in the eye and sang back, "Close your eyes and think of something farty" and we both fell off the couch laughing…..Comedy can be found in just about any situation. 
You've taught me to take a tragedy and make a triumph. I remember holding your daddy's hand in the hospital chapel and praying to any God that would listen, "give her the strength to live and I promise I will pay it forward somehow." ….. Dwell in the tragic or use it to triumph. 
Thank you for all that you've taught me and continue to teach me each day. 
Silvana, I love every bit of you… 
I embrace the things you dislike; when the car turns off before a song ends, jalapenos, princesses (all of them), mama/daddy leaving for work (don't worry sweetie, we think it stinks too), lawn equipment, blenders, the girls that touch your hair at school, tags on clothes. 
I love your love of dragons, dinosaurs ("because they are very, really different from dragons mama"), ballerinas, eating (everything), painting, dancing, writing songs, going to concerts, making dinner, folding laundry, "setting" the table, all things purple, sharing, anything with sprinkles, dresses with pants underneath, singing loud, hugs, bathroom jokes, gardening, candy. 
Happy 3rd birthday sweet girl, you amaze me, I love you.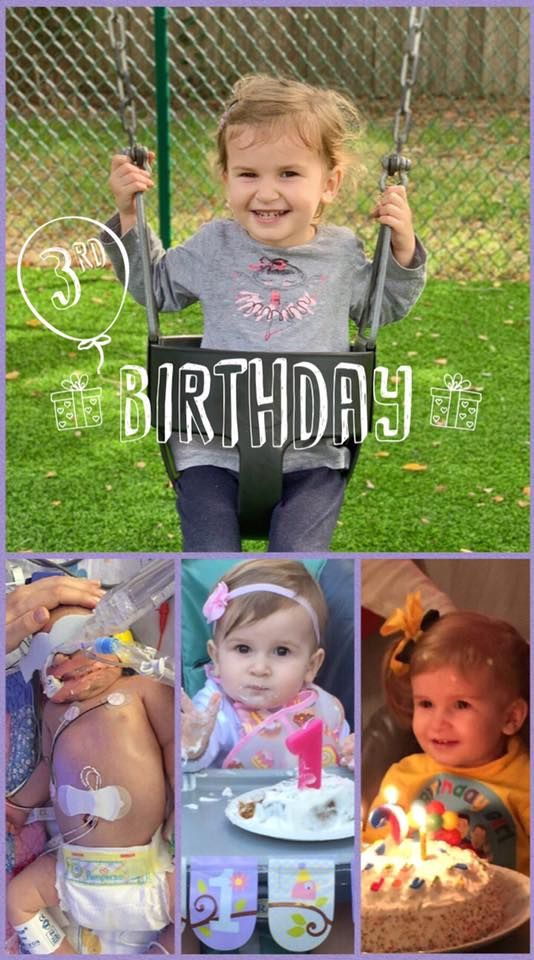 Written By:  Jennifer Oliver Smith 
NICU Parent, Silvie Bells CEO and Silvie Bells Blog Contributor 
December 14, 2015, Silvana was born at 41 weeks with severe Persistent Pulmonary Hypertension of the Newborn (PPHN).  She was given a 10% chance of survival.  I promised her that if she made it, I would pay it forward somehow.  Happily she graduated the NICU after 49 days, making a full recovery.  Today she is a happy, healthy 3 year old.  I founded Silive Bells to fulfill my promise to her by supporting other NICU families.