Whether we like to admit it or not, being in the NICU and having a baby with health problems interferes with the natural bond a mother and child get to form after birth. Instead of baby being placed on our chest, immediate skin to skin, breastfeeding, and bonding, many of us have our babies placed in an incubator, tons of doctors and nurses hurriedly working on your child, tubes and needles going in them, and monitors being put on them. Rather than the fairytale ending we dreamed of, we are faced with this traumatizing reality. 
Then comes the moment we get to actually meet them. We see this tiny human with wires and tubes connected to all these machines dinging and beeping. The nurse tries their best to explain to you what everything is, how things work and what to do. That's right, instead of enjoying your new bundle it's more like you've just been debriefed as a NICU staff member and you are tasked with helping keep this baby alive. You become somewhat of a worker rather than mother. 
You do this routine every day seven days a week for who knows how long. Finally the day comes when you go home with your baby. The experience is surreal. You've been in the nurse role for so long to this tiny being and now you're bringing it to your own environment to be a part of your family and we expect it to just feel natural and good. 
I'm thankful that with time I broke the "nurse" mode and became mom. The bond I now share with Preston is so overwhelming sometimes but so beautiful. As cliche as it is I never knew the depths of love until he arrived.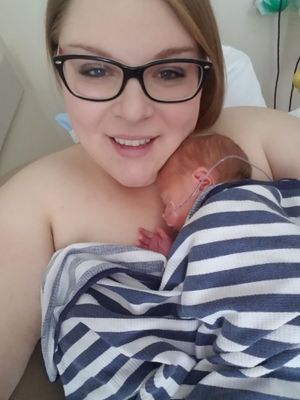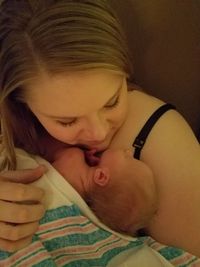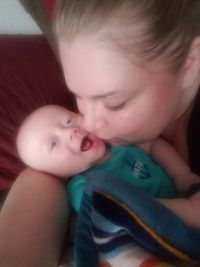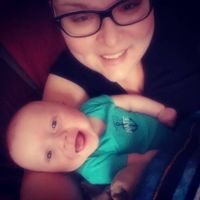 Written By:  Krystal Robison  
NICU Parent, Cardiac Nurse and Silvie Bells Blog Contributor
Preston was born at 32 weeks 6 days. He was born to severe Preeclampsia. I had such high blood pressure I suffered a mini stroke and it became a situation where if not delivered my life was in jeopardy. We spent 20 days in NICU. He originally could not breathe and was put on oxygen and a CPAP, then had heart rate issues so IVs and lots of medications. After 7 days he was able to breathe on his own but badly jaundiced so the Bili light was needed. After that the goal became to surpass birth weight to go home.