I wrote this to my baby. I harbor a lot of guilt over his delivery and start to life.

Preston,
To the strongest, most amazing, determined, all around gorgeous little boy I know. It's your first Christmas and mommy is looking back.If only I could visit my past self, sitting in the cold delivery room the night before waiting and fearing what was ahead. I would tell her how amazing you are, how much fight you have, and that the nurses called you feisty from the start for very good reason. You wanted to be here, and you wanted the world to know you were staying. I held a lot of grief for a long time over your delivery. I'm sorry you weren't brought in to the world and placed in my arms. Hugged, kissed and comforted as you adjusted to being on the outside. Instead you were met with needles, tubes and bright lights. You must have been so scared. I want you to know, this still was done with great love. It was love from a team of special, caring NICU staff that believed in you, and were there to help you fight to survive. But I will always have time to give you a kiss or hug to make up for any you felt you missed. 
I'm sorry my body failed you. 
I'm sorry that I couldn't keep you safe. Protecting my children is a most fundamental desire — but we had to keep me healthy so that I could be there to see you grow up. You were comfortable in your cozy uterine home – your tiny body the most vulnerable it will ever be – until a surgeon reached in and pulled you into this world two months before you were ready. 
You had to carry so much life so early. Milestones that should have been hidden away were instead witnessed by teams of nurses and doctors, noted in charts, and measured against expectations. I'm sorry that saving your life must have been so painful. Your tiny body struggled with skills that we take for granted. You had to work so hard. 
Your first day should have been spent snuggled at my breast, but I was too sick. The first touch you knew was the sting of a needle, followed by the sensation of a tube sliding towards your stomach. When I was finally wheeled to your side you were curled up in a position that could only be described as fetal. I was amazed at your fragility. Your four pound weight on my chest was nothing compared to the emotional weight I carried, that I still carry. 
I'm sorry that I left you so many times, but mommy had to attend to the home too. It killed me inside every night. I left my heart in the NICU. 
Now you're beautiful and thriving. I do not take our astounding luck for granted, and yet I am still so eternally sorry. 
I hope that your strength rubs off on me as you grow. You have no idea that you were born early, instead finding pleasure in the simplest of moments. laughter with no fear or memories, a life lived without regret. You aren't going to be OK, you're going to be great. I love you baby boy. 
Love, 
Mama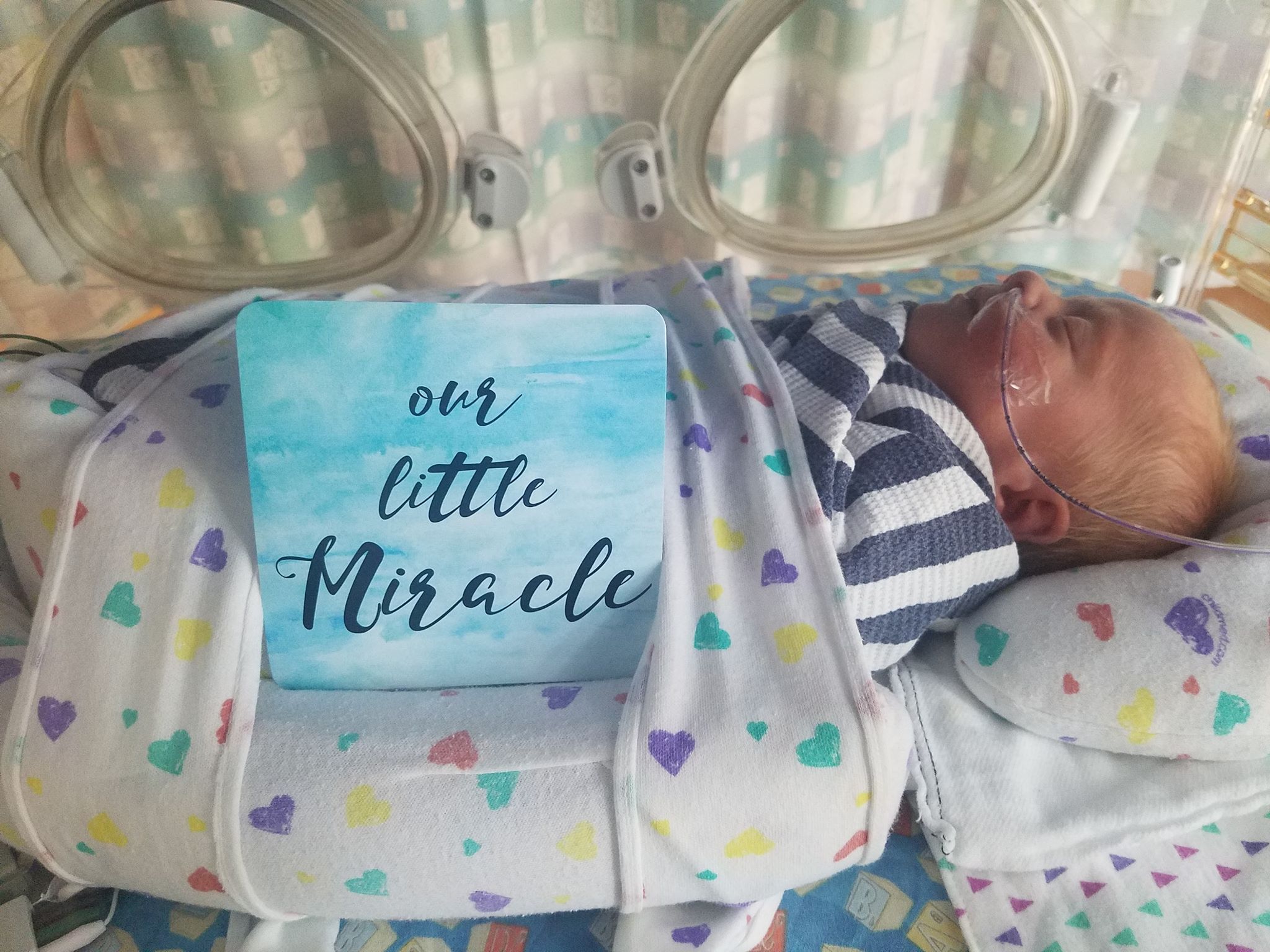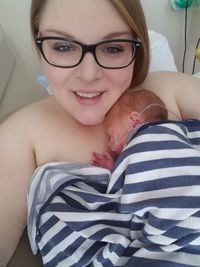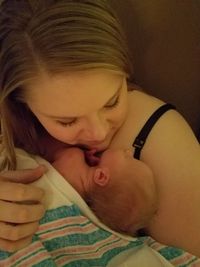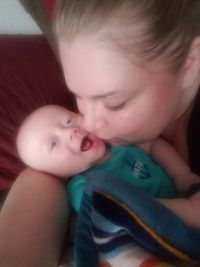 Written By:  Krystal Robison  
NICU Parent, Cardiac Nurse and Silvie Bells Blog Contributor
Preston was born at 32 weeks 6 days. He was born to severe Preeclampsia. I had such high blood pressure I suffered a mini stroke and it became a situation where if not delivered my life was in jeopardy. We spent 20 days in NICU. He originally could not breathe and was put on oxygen and a CPAP, then had heart rate issues so IVs and lots of medications. After 7 days he was able to breathe on his own but badly jaundiced so the Bili light was needed. After that the goal became to surpass birth weight to go home.